etc American Flag / Photo Candy
Here is other sugar creations you might find them interesting..
American Flag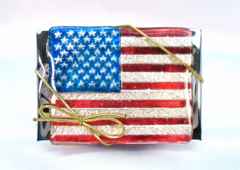 American flag: size, 2.75" W x 3" L
We are frequently asked to make flags, especially an American flag. Each request comes from diverse groups of people, armed forces, fundraising, or simply celebrating special days, such as Presidents Day, Veterans & Memorial Day, Flag Day.... and of course July 4th, Independence Day!
*Free Wedding Announcement, Happy Birthday + name, Custom Messages (Thank you, Congratulations, etc) can be printed on a label and placed on the back of "American Flag" board without any extra fees.
American Flag: Box only $6.95 ea Giftwrap $7.95 ea inquiry/order
Photo Candy
Picture perfect Keepsakes/Party favors for your special event!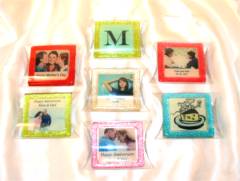 Photo Candy in various occasions
As you see in the picture above we can place a photo quality print of your choice in a frame made of sugar. It is presented attractively in a clear gift box. Your selection of any Illustration, Monogram, Inscription, Photo with/without any messages.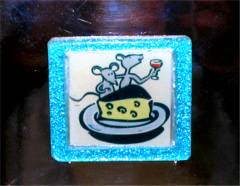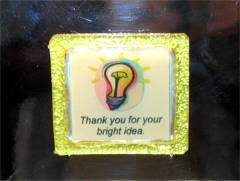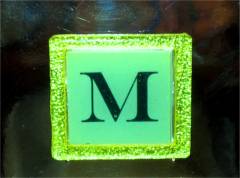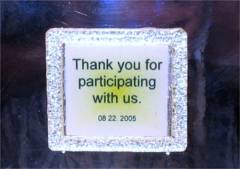 from left: Illustration, with script, Monogram, & Script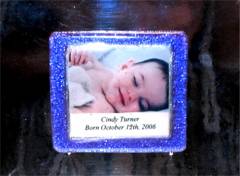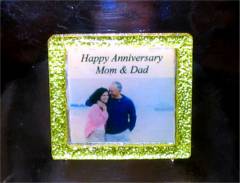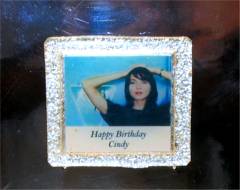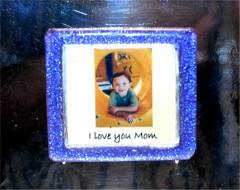 Photo with message from left: Birth Announcement, Happy Anniversary, Happy Birthday, I love you
These images above are printed on edible paper with edible inks. They are FDA approved and safe to eat, then individually placed on a sugar frame therefore they are all edible. You can choose any of your favorite color for the frame. It's crystal-glass like appearance is perfectly matched with your print for a stunning presentation.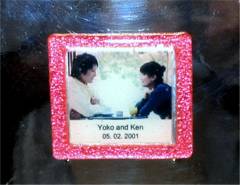 Wedding Announcement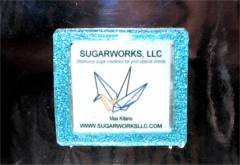 Company Logo
They are idal for your special event announcement, keepsakes, party favors, fund raising event, etc
Box size: 3.5" W x 2.5" L x 1" D Print size: 2" W x 1.75" H Sugar Frame size: 2.75" W x 2.25" H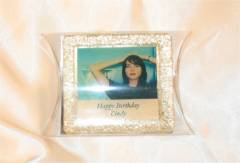 Box only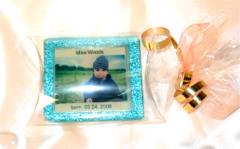 Giftwrap If you like it with giftwrap, we can place your photo-candy in an elegant long sleeve bag with colorful ribbons.
Photo candy: Box only $3.95 ea Giftwarp $4.95 ea *Minimum order 20 each inquiry/order
----------------------------------------------------
SUGARWORKS, LLC Copyright © 2006, 2007 All rights reserved. Mon-Fri 9:00 am -5:00 pm